Irv's was on one of our first ever 'must visit burgers in L.A.' lists. But over our several visits we didn't make it there. Until we had a couple of hours spare coming back from Vegas before our plane left. We had to. Irv's is an icon: One of the last remaining post-war burger stands in California. A meaty beacon of a bygone age.
Or it was.
When we arrived at the address the interwebs had given us we found an odd reconstruction of a beach bar on the street corner, but no Irv's. We were confused as fuck. Little did we know that, due to unscrupulous owner rent hike / neigbour dispute / pricey repair bill (delete as necessary), the place had been forced to close. Lucky for us a random guy passing on the street knew that it had relocated five blocks down Santa Monica boulevard. Fuck you Google and your out-of-date search results, you had us worried.
Although no longer a burger stand, the new Irv's is basically a cafe - a refreshingly simple no-frills space with some homely knick-knacks, the only mild ostentation some crushed velvet curtains in front of the kitchen. Upon entering we were greeted by the rambunctious proprietor Sonia, literally the most amazingly friendly person of all time. She makes Disneyworld employees look like a bunch of misery emos. And the double cheeseburger she makes is as quintessentially American as it is fucking awesome.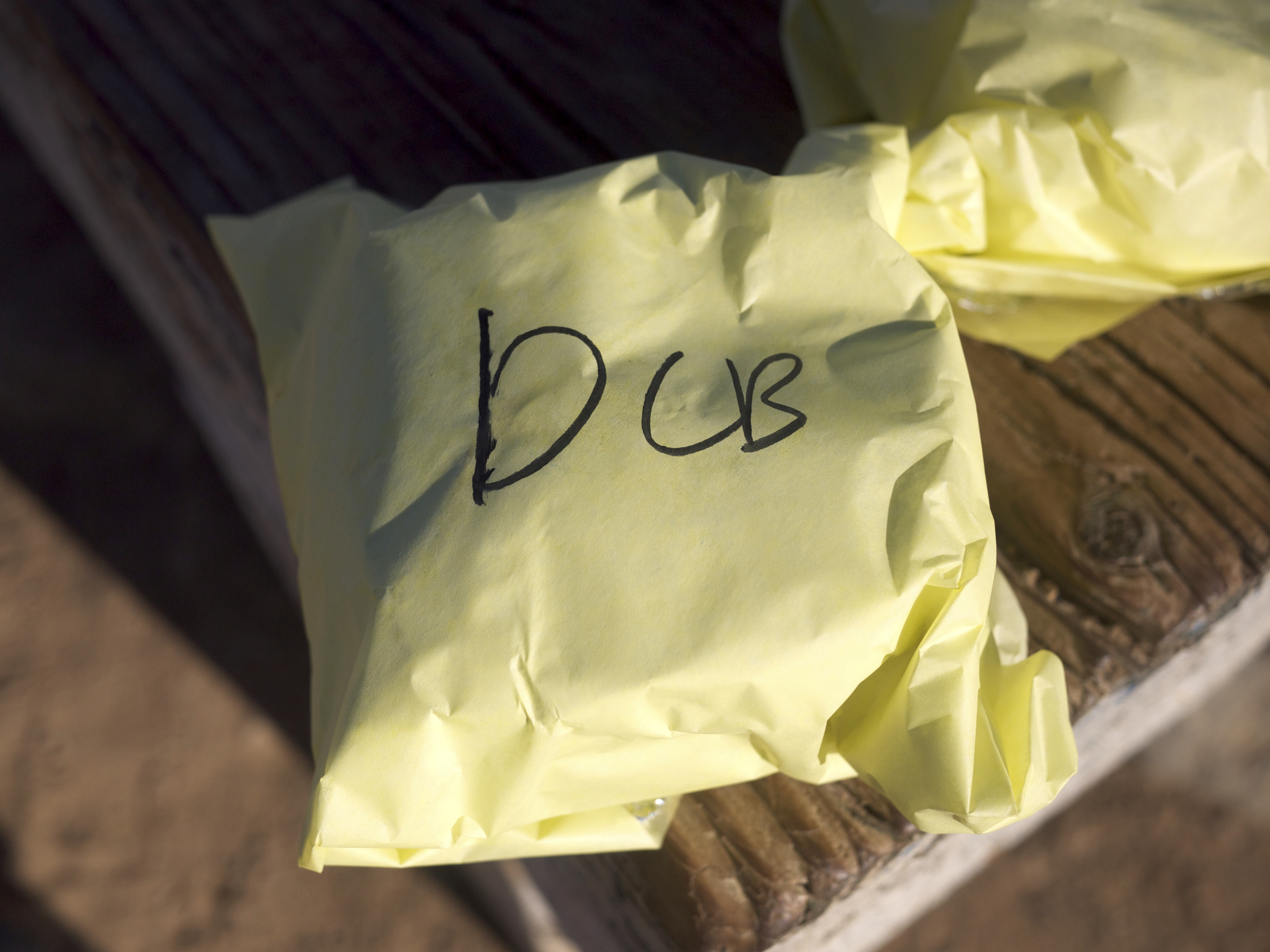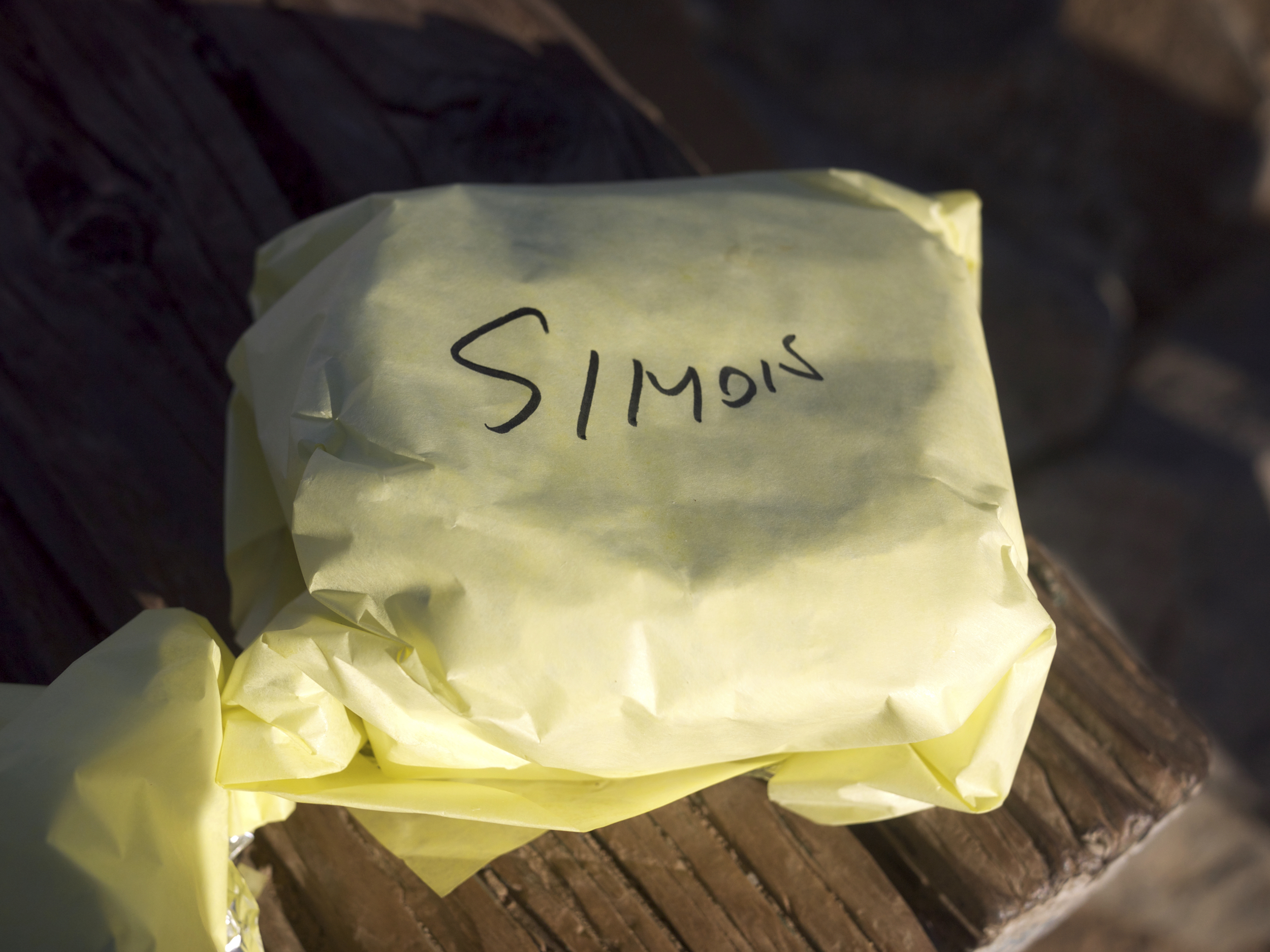 The two juicy, coarse-ground patties were liberally salted and smashed onto a griddle and the resulting intensely flavourful crust had glossy American cheese comprehensively melted into all their nooks and crannies - an exemplary gooey, meaty, tangy synthesis. The inclusions are classic: Onions and shredded iceberg supplied the nice crunch and the crinkle cut pickle slices threw in some vinegary tang.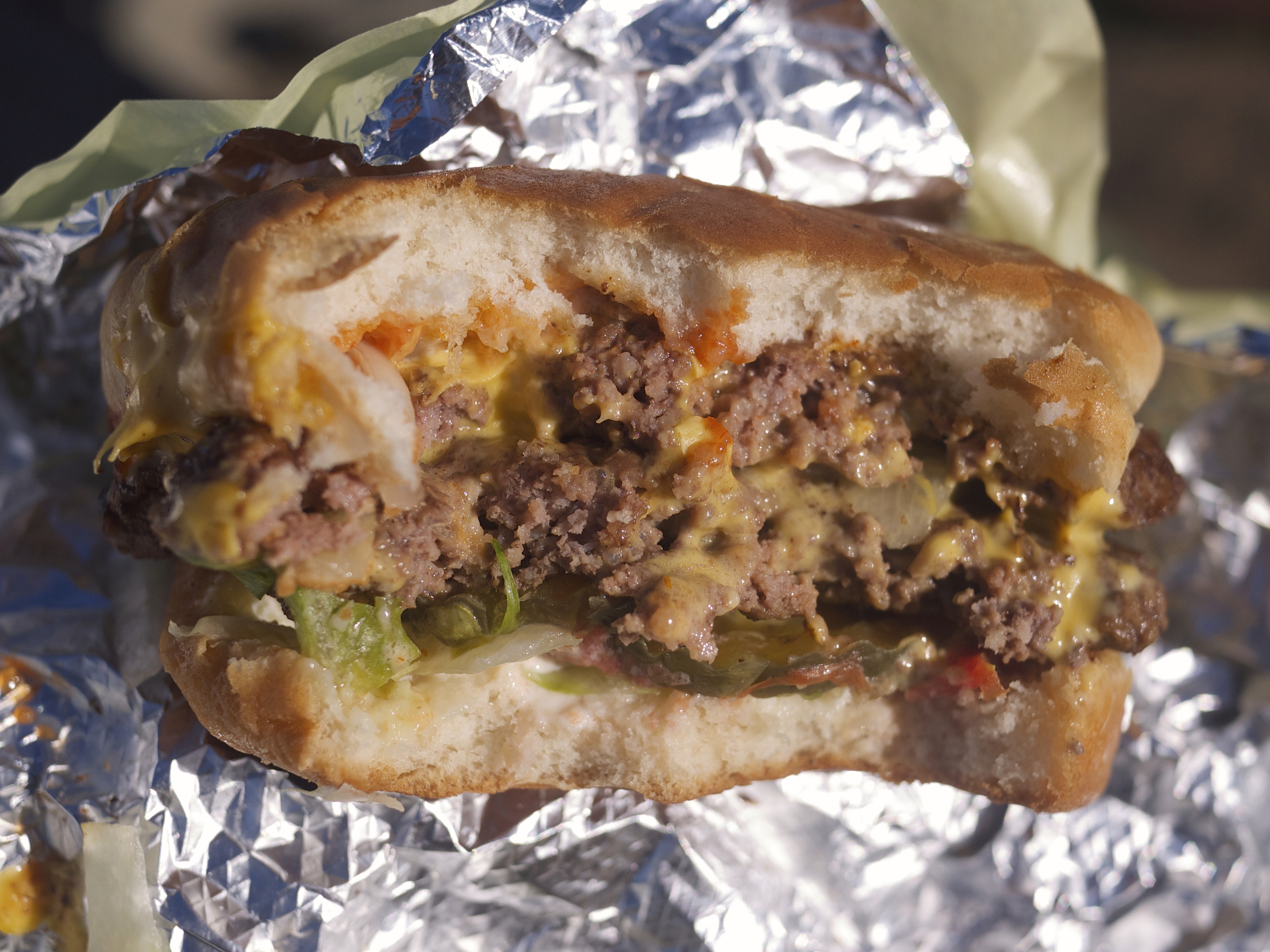 The toasted bun is as uncomplicated as the place itself, just the right size for the meat and additions, with the top bun fused to the cheese with a splodge of ketchup suitcased inside and bottom bun given a solid dollop of mayo. It all syncs up harmoniously to make one delicious sandwich. We had to order the Simon too. Constructed like the cheeseburger, with the addition of pastrami cooked and crisped up like bacon, boosting the beefiness and adding an extra meaty depth to a classic burger. These are not fancy sandwiches, but they are glorious.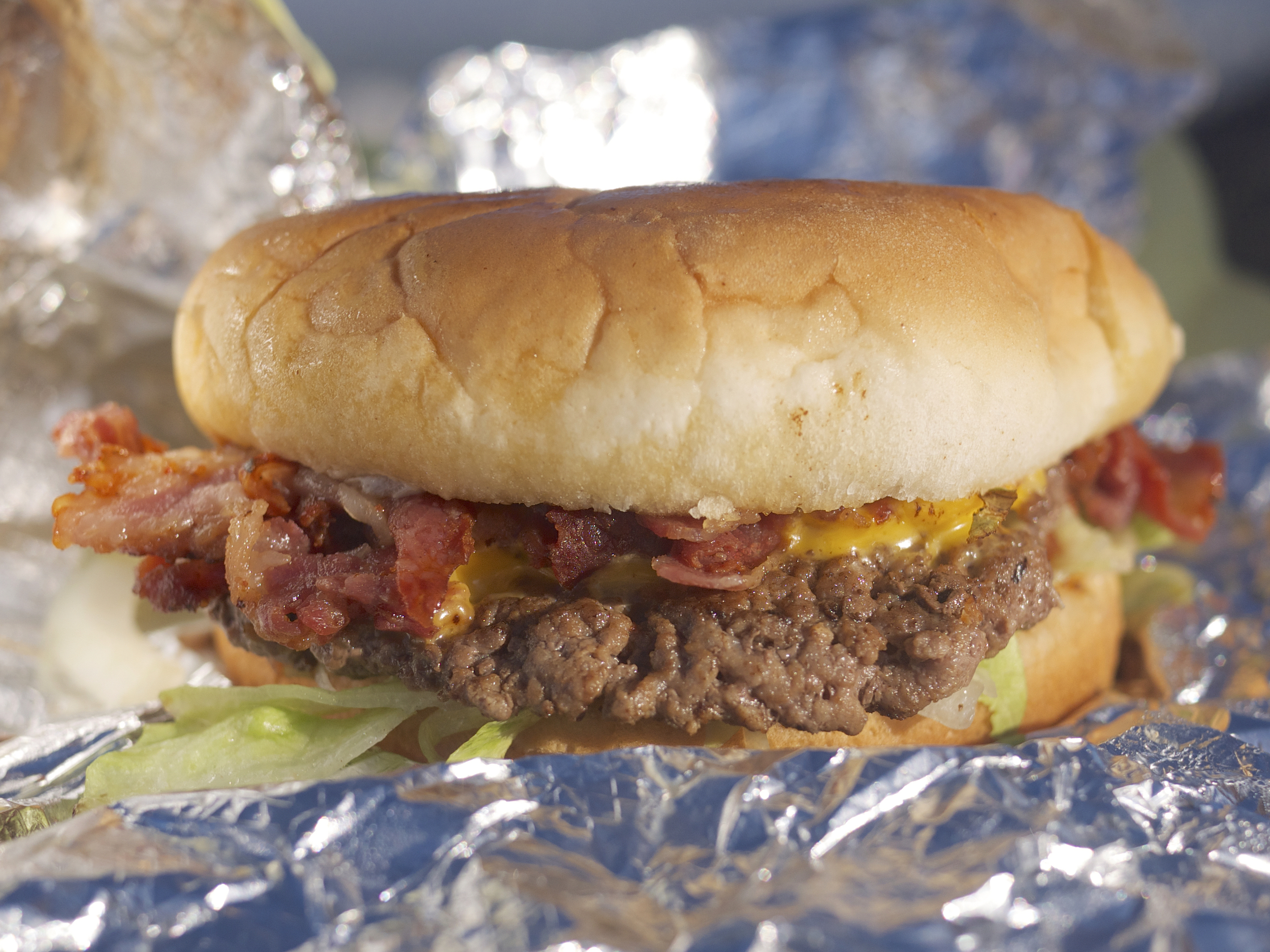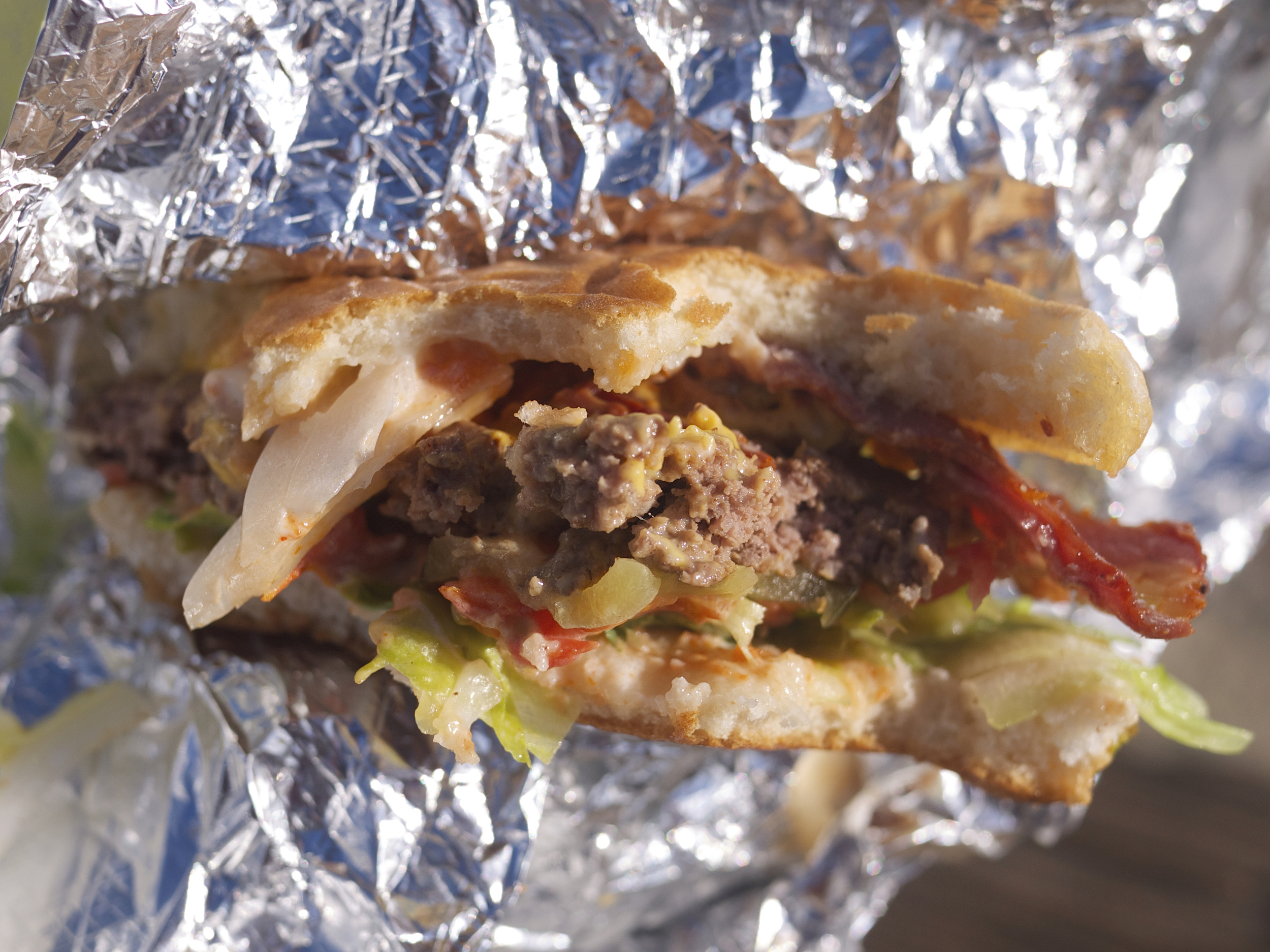 As we sat atop Runyon Canyon in the late afternoon sun, watching the euphoric runners and hikers reach the pinnacle whilst ploughing Irv's goods into our gobs, we embraced the sweet moment of pure Americana. We couldn't think of anything better.